GROUP


Training

Learn more about our group training service by signing up for our intro offer. We want you to experience first-hand the collaborative and supportive environment group training offers and the results you will begin to quickly feel. Sign up today!
Personal


Training

Personal training consultations are a no strings attached way to experience the work of our trainers and being a part of our studio. We want you to see what you're signing up for before you put money down! Sign up today to take advantage of this great offer.

Foundry
Show Your Mettle
The Foundry co. is the only Fitness Bootcamp Gym in Tucson, AZ with bodytransformation programs specifically designed to burn fat and build strength, while helping you feel better than you ever thought possible and getting you in the best shape of your life right here inTucson, Arizona.
No matter how much you've struggled in the past or how many bad gym or crossfit experiencesyou've had, you will finally be able to get the body you wanted, increase your health and fitness,all while belong to our amazingly supportive Foundry co. Community! Here you'll meet other like-minded individuals to help motivate and support you to reach your goals faster than ever before!While most of our clients come from Downtown Tucson and the University of Arizona areas wealso have clients who love their foundry family so much they even travel from Oro Valley, TucsonFoothills, Casas Adobes, Marana, Midvale, South Tucson, Rita Ranch, Sahuarita and GreenValley- come join us today!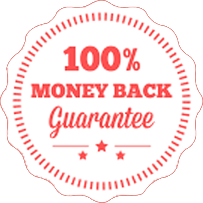 More Than Results Money-back Guarantee!
"If you don't agree that your experience with us was the most professional and best you have ever had just let us know within your first days we'll give you a full refund - no questions asked.
We'll even go one step further... If for any reason and at anytime within your first 30 days you are not satisfied with your workouts and have been training with us at least twice a week, we will refund you entirely and pay for one full week in another program or with another trainer!" We sincerely look forward to helping you look and feel your best while you achieve the goals you have set for yourself!