Welcome to our website. If you continue to browse and use this website, you are agreeing to comply with and be bound by the following terms and conditions of use, which together with our privacy policy govern The Foundry' relationship with you in connection to this website. If you disagree with any part of these terms and conditions, please do not use our website.
The term 'The Foundry' or 'us' or 'we' refers to the owner of the website whose office is 1124 N Anita Avenue Tucson, AZ 85705. The term 'you' refers to the user or viewer of our website.
The use of this website is subject to the following terms of use:
1. GENERAL USE. The content of the pages of this website is for your general information and use only. It is subject to change without notice. Your use of any information or materials on this website is entirely at your own risk, for which we shall not be liable. It shall be your own responsibility to ensure that any products, services or information available through this website meet your specific requirements.
From time to time this website may also include links to other websites. These links are provided for your convenience to provide further information. They do not signify that we endorse the website(s). We have no responsibility for the content of the linked website(s).
2. ELECTRONIC COMMUNICATIONS. When you visit our website or send e-mails to us, you are communicating with us electronically. You consent to receive communications from us electronically. We will communicate with you by e-mail or by posting notices on this site. You agree that all agreements, notices, disclosures and other communications that we provide to you electronically satisfy any legal requirement that such communications be in writing.
3. LICENSE AND SITE ACCESS. We grant you a limited license to access and make personal use of this site. This website contains material which is owned by or licensed to us. This material includes, but is not limited to, the design, layout, look, appearance and graphics. Reproduction is prohibited other than in accordance with the copyright notice, which forms part of these terms and conditions. All trade marks reproduced in this website which are not the property of, or licensed to, the operator are acknowledged on the website. Unauthorized use of this website may give rise to a claim for damages and/or be a criminal offense.
Any unauthorized use terminates the permission or license granted by us. You may not use our logo or other proprietary graphic as part of the link without express written permission.
4. YOUR MEMBERSHIP ACCOUNT. If you use this site, you are responsible for maintaining the confidentiality of your account and password and for restricting access to your computer, and you agree to accept responsibility for all activities that occur under your account or password. The Foundry and its associates reserve the right to refuse service, terminate accounts, remove or edit content, or cancel orders at their sole discretion. Individuals who wish to use methods other than online enrollment may submit requests via email or mail.
5. DISCLAIMER OF WARRANTIES AND LIMITATION OF LIABILITY. This site is provided by us on an "as is" and "as available" basis. Neither we nor any third parties provide any warranty or guarantee as to the accuracy, timeliness, performance, completeness or suitability of the information and materials found or offered on this website for any particular purpose. You acknowledge that such information and materials may contain inaccuracies or errors and we expressly exclude liability for any such inaccuracies or errors to the fullest extent permitted by law. We disclaim all warranties, express or implied. You expressly agree that use of this site is at your sole risk.
6. INDEMNITY. You agree to indemnify and hold harmless The Foundry against loss or threatened loss or expense by reason of your breach of the Terms of Use of this agreement. You agree to cooperate with any reasonable requests assisting our defense of such matters.
7. APPLICABLE LAW. By visiting our website, you agree that the laws of the state of 1124 N Anita Avenue Tucson, AZ 85705, United States, without regard to principles of conflict of laws, will govern these Conditions of Use and any dispute of any sort that might arise between you and us or its associates.
8. SITE POLICIES, MODIFICATION, AND SEVERABILITY. Please review our other policies posted on this site, including our privacy policy, terms of service, and any contract(s) entered into by you with our firm. These policies also govern your visit to our website. We reserve the right to make changes to our site, policies, and these Conditions of Use at any time. If any of these conditions shall be deemed invalid, void, or for any reason unenforceable, that condition shall be deemed severable and shall not affect the validity and enforceability of any remaining condition.
9. QUESTIONS. Questions regarding our Conditions of Usage, Privacy Policy, or other policy related material can be directed to our support staff by clicking on the "Contact Us" link in the site menu.
GROUP


Training

Learn more about our group training service by signing up for our intro offer. We want you to experience first-hand the collaborative and supportive environment group training offers and the results you will begin to quickly feel. Sign up today!
Get 2 Weeks of Training for $29
PLUS Goal Assessment
Personal


Training

Personal training consultations are a no strings attached way to experience the work of our trainers and being a part of our studio. We want you to see what you're signing up for before you put money down! Sign up today to take advantage of this great offer.
FREE!
Personal Training Consultation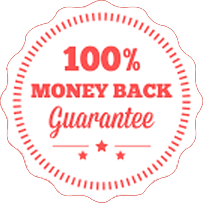 More Than Results Money-back Guarantee!
"If you don't agree that your experience with us was the most professional and best you have ever had just let us know within your first days we'll give you a full refund - no questions asked.
We'll even go one step further... If for any reason and at anytime within your first 30 days you are not satisfied with your workouts and have been training with us at least twice a week, we will refund you entirely and pay for one full week in another program or with another trainer!" We sincerely look forward to helping you look and feel your best while you achieve the goals you have set for yourself!